Banners, billboards, signs, and other large-format applications are common uses for the cutting-edge printing technique known as digital flex printing, which is both a modern and adaptable means of generating printed materials of high quality and an appealing appearance. The remarkable digital flex printing services offered by Anubhav Advertiser stand out in terms of their quality, level of customization, and overall effect.
During the process of digital flex printing, a digital image or design is sent from a computer to specialist inkjet printers in order to be printed directly onto a flexible material known as flex. The digital printing technology utilized by Anubhav Advertiser is among the most advanced in the industry, which enables the publication to produce prints with vivid colors, crisp details, and long-lasting quality. Our skilled team manages the whole process, from picture preparation to printing, with the utmost attention to detail, which results in outputs that are both impressive and professional.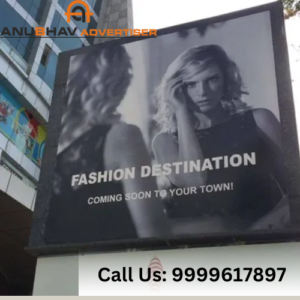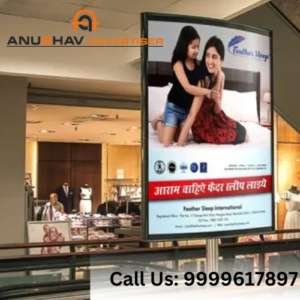 Anubhav Advertiser provides a wide variety of customization choices in order to cater to a variety of requirements. They are capable of printing on flex materials of varying sizes and kinds, making them adaptable to a wide variety of uses and preferences. Our digital flex printing services may be customized to successfully express messages and make an impact that is long-lasting, whether it be for informational displays, corporate branding, or promotional events.
What separates Anubhav Advertiser from its competitors is the company's unwavering commitment to high-quality work and complete happiness for its clients. They have a dedication to perfection, and as part of that commitment, they offer turnaround times that are expedient without sacrificing the painstaking attention to detail that distinguishes their work. Anubhav Advertiser's digital flex printing services provide dramatic visual solutions that enhance businesses and messages. As a result, they have established themselves as the company to turn to for superior flex printing in Noida.
Contact No.: +91 98736 97441