Order Roll Up Standee Banner Printing & Design Online For Events Or Brand Promotion
These marketing tools are best for events, shows, workshops, conferences, and other advertising events because they are easy to carry and set up. One thing that makes the printed sign stand out is how easy it is to change it to meet your changing needs and wants.
These are good for regular use because they are light, easy to fold and move, and simple to set up. Since these standees are slimmer and look better, they can be used for many different things. The matt finish makes sure that the flag doesn't reflect too much light and that the colors stay the same.
In recent years, extendable standees have become popular because they are strong, flexible, easy to move around, and look good.
Pull-out posters are great for conferences and other events that take place inside.
The slim design also makes it easier for you to make art and tag lines for your business that look good.
Printed Promotional Canopies(Tent)
Outdoor Promotional Canopies(Tent)
Waterproof Promotional Canopies 4'x4'x7'
Outdoor Window, Shade Roof, 10x10 Pergola Canopies, Gazebo/Promotional Canopies
A building that is intended to provide cover from the elements, such as the rain or the sun, is known as a canopy. In most cases, it takes the form of a covering that is attached to the exterior of a building. In addition to this, it may be aesthetic and serve to draw attention to a certain walkway or section of a building.
The building canopy emerged as a distinct architectural feature during the Renaissance period. During that period, it served as a columned permanent building that was employed for many purposes.
Canopies have the potential to be sustained by being attached to the ground mounting cables, upright support columns, and stanchions of the structure. These days, canopies can even be constructed as stand-alone buildings.
A cabana, also known as a gazebo, is a type of canopy that is made by draping fabric over a freestanding structure.
Canopy vs Gazebo
The fundamental difference between a canopy and a gazebo is that the former is a standalone structure, while the latter is frequently put as a covering over an existing framework, such as a cabana or gazebo. This is the primary differential between the two structures. Consider a canopy to be the roof of a structure; just like a roof, it needs a frame in order to be sustained and to carry out the function for which it was designed. A gazebo is a complete construction that may exist on its own without any further attachments.
Single Color Printing Promotional Umbrella
Multi-Color Printing Promotional Umbrella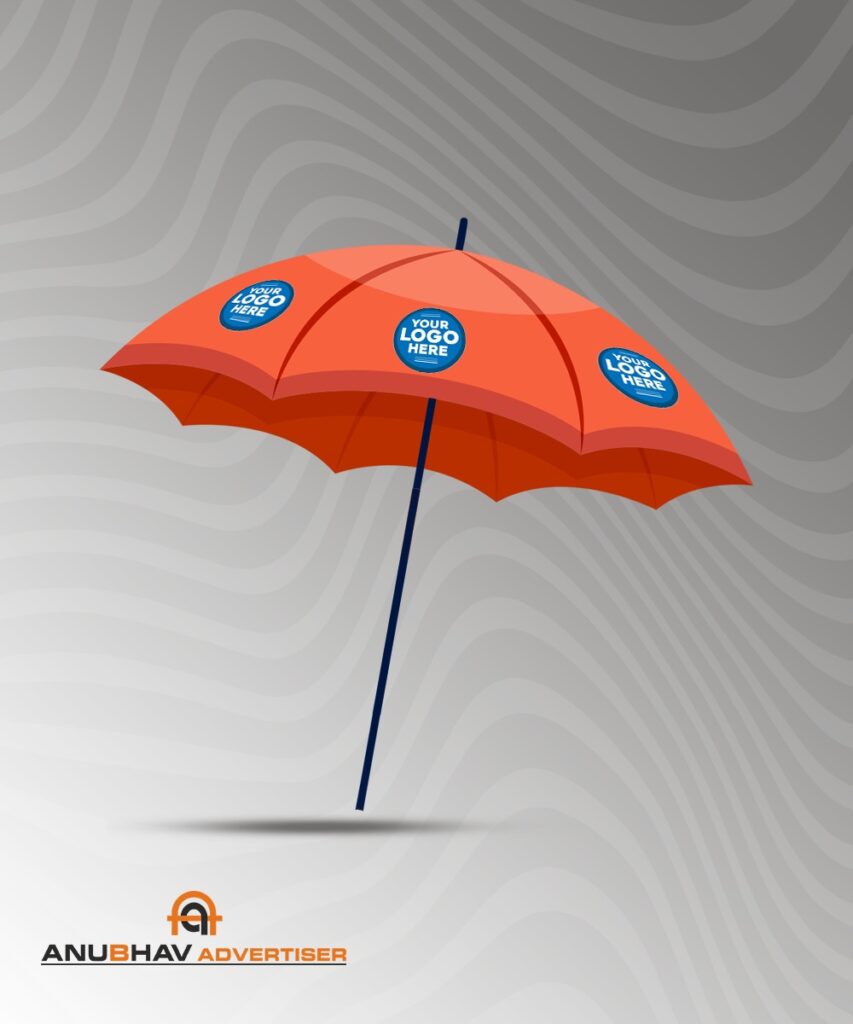 Designer Promotional Umbrella
Branded Printed / Corporate Umbrella, Promotional / Custom Printed / Designed Umbrella
Promotional Umbrellas
We are dedicated to providing our most reliable customers, who are located in a variety of areas around the country, with a comprehensive range of promotional umbrellas. These customers can be found all over the India.
 Many companies, both large and small, are donating umbrellas to their merchants these days in an effort to enhance consumers' awareness of their brands. This is being done because an excellent color combination on an umbrella has the capacity to attract individuals strolling by, and many businesses are doing this.
We are glad to announce that we are one of the most successful manufacturers, producers, traders, and exporters in this business. Our area of expertise is in the production of high-quality garden umbrellas, and we take great pride in offering these services. The objective of these umbrellas is to provide shade in gardens, which is one of the most common applications for them. Their production adheres to the standards set out by the sector in which they are found. In addition to this, the printing that is done on these garden umbrellas may be done in any number of colors, ranging from one to four distinct tones.
Canvas, Proto Quality, Easel Stands / Raw Easel Stand / Premium Canvas Stand
Height 6 FEET / 180 cm; supports boards or canvas up to around 5 feet tall (56 inches; 145 cm). The three-legged artist easel has a center grip, an adjustable tray, and an A-Frame style.
=Finish: A smooth surface after sanding. The wood grain's natural beauty is revealed by hand-rubbing with fillings.
Ideal for weddings, artworks, drawings, displays, outdoor paintings, or exhibitions. Ideal for 3D stretched canvases. It provides amateur and professional painters with the chance to paint in a secure and pleasant environment.
For further canvas stability, easel offers a wide selection of premium artist supplies that are necessary for all painting styles, students, and hobbyists.
Equal corners. a beautiful wood quality. no jagged edges. self-assembly required in accordance with instructions.
Tabletop Easel Pack: This easel is well built, requires no assembly, and has a bottom tray with grooves that hold your canvas and board in place. These robust A-frame easels are crafted of beech wood and have a tripod-style third leg at the back for further stability.
Need a place to show off your creations? Try an easel table stand. Continue to spend money on a pricey frame? It is strong and stable. This easel offers an unparalleled balance of affordability and quality, making it ideal for anybody who wants to set up wherever the whim strikes, whether they are small-scale painting artists, traveling students, or just those who enjoy being mobile.
The A-Frame Easel Size: The bottom tray is 9.5 inches (24 cm) broad and 20 inches (50 cm) high. The front ledge of the canvas rests is approximately 0.75 inches high. A versatile, lightweight, and small table easel that can hold canvases up to 20 inches tall.
The versatile painter's easel is perfect for showing off paintings, matted artwork, framed photos, workplace presentations, art parties, event and business signage, posters, books, and more.
Ideal for art workshops, paint classes, art evenings, and paint parties, each individually wrapped, handy and lightweight, and easy to transport and store.