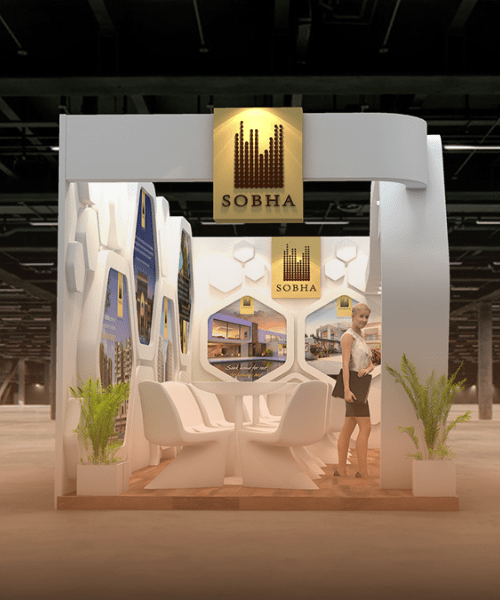 INDIA'S LEADING EXHIBITION'S STALL DESIGNING COMPANY
Anubhav Advertiser is an award-winning, 360-degree exhibition stall design firm where 'Value for Money' and 'High Return on Investment' are vital to all of our services. Over the last two decades, we have created more than 300 stall designs for reputed Indian firms in a variety of sectors.
Anubhav Advertiser's premier exhibition booth design service provides a single point of contact for pan-Indian and international trade shows, which is very important to make stalls more attractive and visible.
GOVERNMENT EVENT MANAGEMENT
WE MANAGE ANY AND ALL GOVERNMENT-RELATED EVENTS
We take a creative, artistic, and intuitive approach to the preparation of events of enormous scope and gravity that are hosted by the government. Our services compel convenience and brilliance throughout the whole of the event since they are distinguished by great administration and an experiential attention to detail.
We feel very fortunate to have been among the first to successfully plan and coordinate events for the government, for their meetings and to make every meeting remarkable.
CORPORATE EVENT MANAGEMENT
WE PROVIDE TREMENDOUS VALUE OF YOUR GATHERINGS.
Having experience in the event planning industry, we understand the importance of face-to-face interaction for the growth of both your knowledge base and your professional network. But can you prioritise one over the other when resources for professional growth are limited? Numerous corporate gatherings (meetings, workshops, seminars, live internet conferences, and so on) are either something we participate in or experience. We want to carefully choose and choose from all upcoming events, and this will take time. Look down below to see the criteria that will be used to choose each kind of event.
Whether you're curious about services, a product, or even quality, we're here to answer any questions.