Wooden Letter Signages are created from plywood of superior quality and are carved using a scroll saw. After the letter's outline has been carved out, the individual pieces are next sanded by hand to complete the letter's appearance as a wooden toy.

The inside of homes may be decorated with wooden letter signs, which can also be used for advertising, interior& exterior decoration, and a variety of other purposes.

These wooden letter signages are really nice-looking pieces of art that will interest the public, or you may even claim they will increase your business by increasing the recall value of your brand.
Approx. Prize: Rs / Per piece
MOC: Stainless Steel
Sizes: Customized
Embossing: Customized
MOQ: As per client's request
Shipment: Minimum lead time
Type: Sign Board
Material: Stainless Steel
Color: Silver
High Visual Impact
Less Maintenance Free
Weather Proof
Easy Installation
Superior Polish
High Strength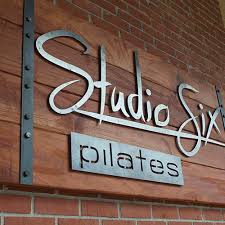 Approx. Prize: Rs / Per piece
MOC: Stainless Steel
Sizes: Customized
Embossing: Customized
MOQ: As per client's request
Shipment: Minimum lead time
Type: Sign Board
Material: Stainless Steel
Color: Silver
High Visual Impact
Less Maintenance Free
Weather Proof
Easy Installation
Superior Polish
High Strength
Wooden Engraved Sign Board
Approx. Prize: Rs / Per piece
MOC: Stainless Steel
Sizes: Customized
Embossing: Customized
MOQ: As per client's request
Shipment: Minimum lead time
Type: Sign Board
Material: Stainless Steel
Color: Silver
High Visual Impact
Less Maintenance Free
Weather Proof
Easy Installation
Superior Polish
High Strength
Name Plate Wooden Signages
Approx. Prize: Rs / Per piece
MOC: Stainless Steel
Sizes: Customized
Embossing: Customized
MOQ: As per client's request
Shipment: Minimum lead time
Type: Sign Board
Material: Stainless Steel
Color: Silver
High Visual Impact
Less Maintenance Free
Weather Proof
Easy Installation
Superior Polish
High Strength
Summary
Author Rating
Brand Name
Product Name