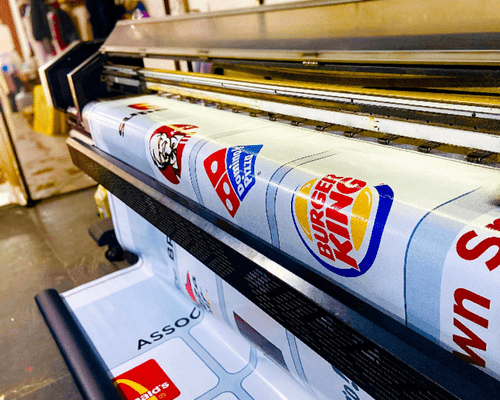 On every city street or highway, you will undoubtedly see big size billboards. On the other side, tiny banner prints advertising business ads are stretched from power poles, compound walls, and even trees throughout our community. Outdoor advertising is now pervasive and accessible to businesses of all sizes. This is due to the fact that flex printed advertisements are the most suited and cost-effective option for this marketing sector.
Builders and real estate developers make considerable use of large flex hoardings to promote and educate clients about development projects. IT businesses and mobile phone service providers, in particular, use citywide advertising campaigns to promote their plans and services. Near their place of business, hospitals, hotels, apparel shops, suppliers of white goods, and almost any other sort of business may proclaim their existence with a massive, attention-grabbing billboard.
In India, the usual dimension for billboards is 20 feet wide by 30 feet tall, with a normal width of 20 feet. In addition, you must rent hoarding space (the large metal framework onto which the print is constructed) from advertising companies. However, tiny firms may have restricted advertising budgets that may not allow for enormous billboards. In this instance, they display their outdoor advertisements on a flex-printed banner with a reduced format. Then, these four- to ten-foot-tall outdoor banners may be stretched from buildings or trees in their local vicinity.
Aspects that define an Outdoor Flex Printing:
The following requirements must be met by any prints intended for use in outdoor advertising.
Weather Resistance

:

 The prints must be watertight. The inks should remain intact when exposed to rain. Also, the visuals should not fade in direct sunshine.

Strength

:

 The print medium need to be strong enough to endure the environments. For example, the flex media shouldn't be able to be torn in two by a little breeze.

Cost:  

Lastly, outdoor prints are often enormous in size. Outdoor banner printing may reach heights of 8 to 10 feet. And hoardings are quite enormous. Therefore, the unit cost of these prints must be reasonable.

Quality: 

Banners on a tree or pole are seldom seen up close. Highway billboards are visible from hundreds of feet away. Moving vehicles give these outdoor ads a quick peek. Outdoor prints needn't be high-resolution. 

Low or medium resolution prints cost less than detailed ones. The human eye can't detect modest coarseness from far away. Outdoor prints sacrifice resolution for cost.
Types of Solvent Flex Printing Available at Anubhav Advertiser:
At Anubhav Advertiser, we provide three distinct front-lit flex printing solutions, each of which is tailored specifically to a particular need.
1. Front-lit Flex: This is the most basic kind of flex print used for short-run advertising campaigns. The material is a thin 280 GSM medium. Despite its thinness, the medium is sturdy enough for hoardings and modest banner printing. On ordinary front-lit flex, images are typically rendered at a middling resolution. This product's key selling point is its cheap price. Front-lit flex is great for outdoor ads that must be left up for a few months. After this time period, the inks may begin to fade in the sunshine.

2. Blackback Flex: This flex medium solves a challenge unique to outdoor hoardings. Many times, the sun rises from behind hoardings placed in open areas. The sunshine then enters the print media. This light escaping from beneath the white colored front-lit flex makes seeing the print on the front challenging. A similar effect may be observed when a printed page is held up to the tube light. When the light shines through, the letters get covered.

3. Star Flex: The majority of our clients choose for Star flex prints for their outdoor printing. Star is essentially a premium flex media brand. At 340 GSM, it is much thicker than standard flex. This indicates that the material is much more durable in an outside setting. Moreover, the front side of Star flex features a better finish. This allows us to create photos with a high quality. Moreover, the colors are exceptionally bright.

Star flex is great for hoardings that need to be up for more than a couple of months due to the print's durability and superior picture reproduction. When printed on Star flex, outdoor banners with high definition photos and detailed photographs also provide excellent results.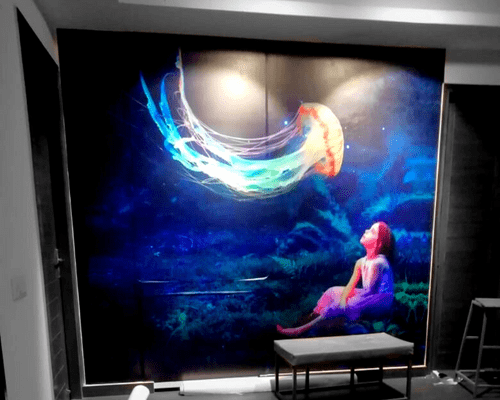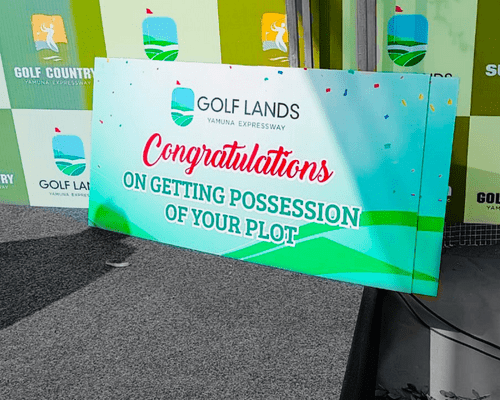 Stretchability - An Essential Quality for Flex Printing
Flex media is flexible. Moreover, this quality is essential. Flex prints may not be as elastic as an elastic band, but they are nonetheless flexible for a few mm. When flex prints must be mounted to a frame, this stretchability becomes significant. The majority of little banners hang loosely and flutter in the wind. However, huge prints must be placed on a metal framework. Front-lit and back-lit flex is also used in the production of basic shop boards. In this instance, the media must be adhered to a metal frame.
And since flex media is flexible, it may be stretched firmly on a metal frame. The final result resembles a well-made, flat bed or an animal hide stretched firmly on a drum. A framed flex print may now seem exceedingly tight and flat. Although the material is loose and resembles a bale of fabric, the framed print gives the appearance of a solid and smooth wall.